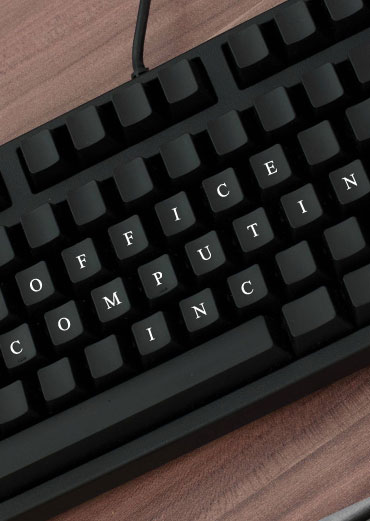 Office Computing, Inc. (OCI) was incorporated in 1992. Previously known as M F Jewell & Associates, OCI has been active in the local business community since 1985. Mark Jewell; president of OCI is a graduate of the Speed Scientific School (University of Louisville) and worked at South Central Bell for 15 years prior to starting OCI. He created Office Computing, Inc. with one thing in his mind, "Modern Technology, Old Fashioned Service".

Mark participated with the Kentucky Society of Professional Engineers (KSPE) MathCounts, where he wrote the initial application for tabulating the scores and assist in determining the winner. OCI has also setup headsets for blind kids to hear the circus as described by a local DJ. In his spare time, he likes to collect music and classical TV shows.

Our VP of Finance, Martha Jewell, does the project scheduling and billing. She's responsible for OCI's day to day scheduling of our technicians. When not at the office, she likes to cook and enjoy creating new recipes. Family is her life, she loves spending time with them.

Ray Goodlett has been with us over 20 years and has massive experiences in the technology world. He has recently added Surveillance Camera installation and Access Control to his expertise. Along with that he is Level 1 Alarm Certified and Geovision certified which makes it a full circle to his portfolio. At home, he spends time with his lovely wife and grand kids. He has a thirst for life! On occasion, he would sneak out of the house to go fishing.

Rest of the staff are great and hard-working people. They love what they do. Some of our staff members have 40+ years experience in electronics where others has 25+ years of computer networking and cabling. We have them all. If anything that has to do with technology, chances are we have technicians with the experience under their belt.