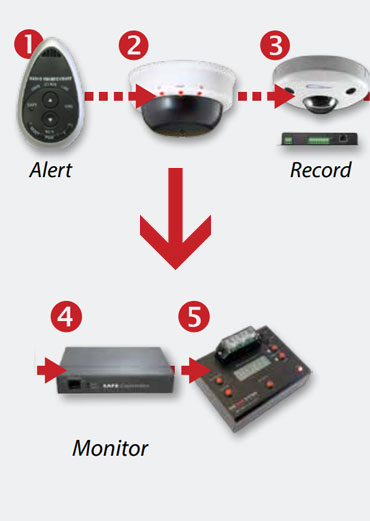 What is it? Security Alert for Education (SAFE System) provides the students and teachers with safety protection in the classroom. Violent school threats increased by 158% from 2010 to 2011. The SAFE System is there when teachers or students need help due to bullying, medical issues, and fighting. In today's world having a reliable emergency alert system is not a luxury, it is a necessity.

The SAFE System works quickly to reach the appropriate people in the event of an emergency. All components are designed to work together seamlessly and provide peace of mind when emergencies arise. Schools should be a safe place, where teachers help students realize their full potential without the fear of danger and violence. The SAFE System can help schools achieve this goal.

Contact Us (502) 499-7755 For More Information On The SAFE System.