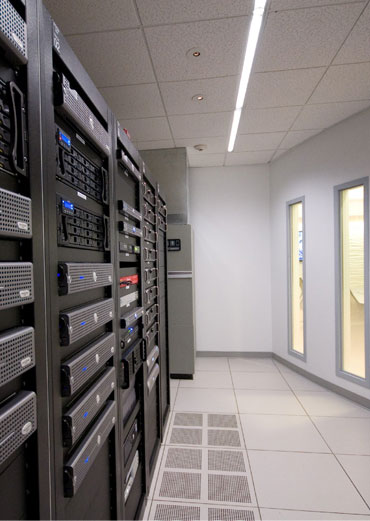 Having the right IT infrastructure is very important. OCI can plan and deploy the right server infrastructure solutions for your business. From start to finish, we provide server racks and cabling from the server room to the end workstation. We'll document every step so future OCI technicians can serve you in a timely matter when it's time for maintenance. Then, we configure a secured workgroup or domain where documents, spreadsheets, databases and slides being collaborated over the network are protected.

When all is setup, we don't stop there. OCI wants to make sure your data is protected so we can install a backup system just in case of computer or operator failure.

OCI has always set up network infrastructure with one thing in mind, scalability! It's important to be able to grow and adapt with technology changing so fast.