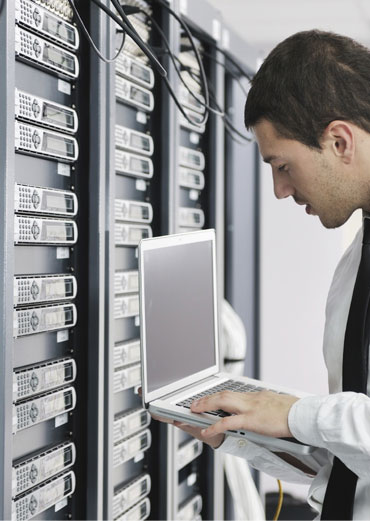 Our technicians are fully trained (Some with over 30 years of experience) in the IT industry. OCI's goal is to provide successful network support and be proactive servicing your servers and workstation whether it's a software problem or just plain printing issues. When on-site, OCI can evaluate other problems and assist with those nagging issues that pop up from time to time. It's important that your IT operation runs smoothly so you can be productive!

OCI offers maintenance agreements to fit your budget. If you need more attention, we can schedule a technician to do a weekly or monthly "check-up" to make sure everything is in working order. Emergencies? No problem, we'll just give a shout out to one of our technicians to be onsite as soon as possible.

On-site service will save you the time and hassle of bringing in your computer to a service shop. Your time is valuable, so call us at (502) 499-7755 and we'll schedule our technician to be there when it is convenient to you.