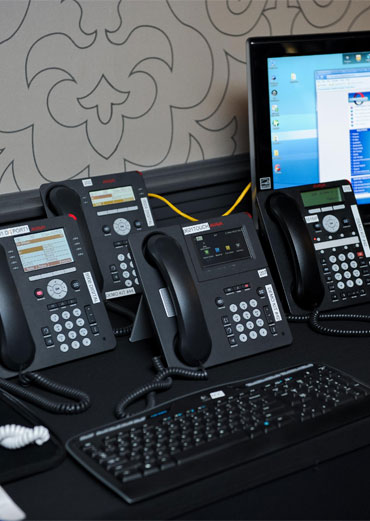 OCI offers your business a complete portfolio of phone systems. Communication is key between the staff members and customers. Phones can be used at desks, in conference rooms & across locations. OCI can provide a sophisticated & easy to use phone system whether you're a small or large business.

There are variety of phone options to choose from such as video conferencing, touchscreen, handsfree & wireless voice communications. The possibilities are endless. We can customize a phone system plan made just for your business.

Our goal is to deliver crystal clear communication between you and your customers. Contact us today for the right phone system for your business.